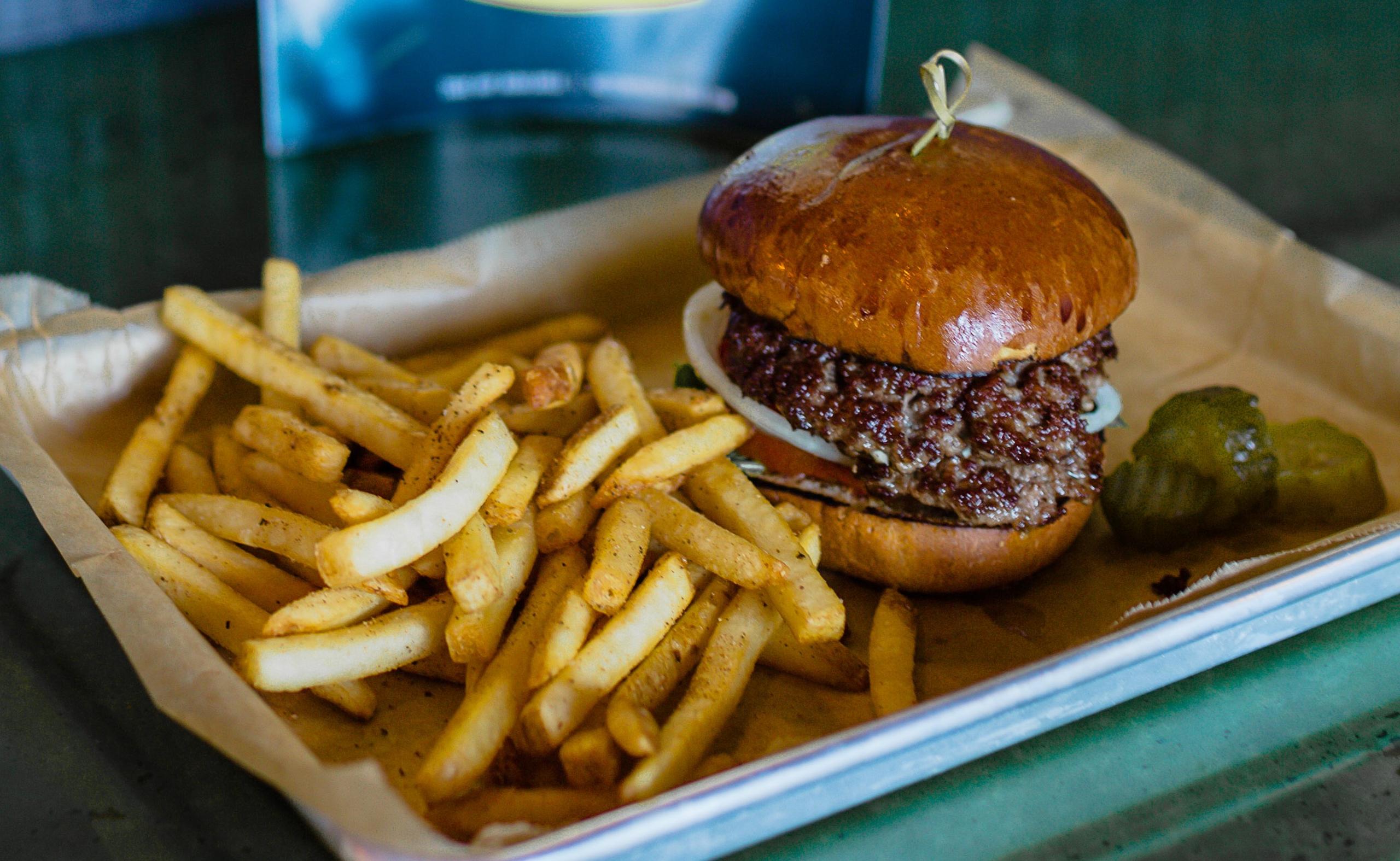 All-Star Restaurants
Bad Ass Coffee of Hawaii

Bad Ass Coffee of Hawaii

1529 Highway 14 East

,

Suite #100

507-206-6574

We are excited to share the aloha spirit as the newest coffee shop in Rochester, Minnesota. We're located in the Eastwood Plaza at the Intersection of US Highway 14 East and Marion Road.

At Bad Ass Coffee of Hawaii, we proudly serve Hawaiian blends, 100% Kona coffee, espresso drinks, and more. Enjoy one of our breakfast and lunch sandwiches served on King's Hawaiian ® sweet bread with your new favorite signature latte featuring our famous coffee ice cubes. Bad Ass Coffee of Hawaii was born on the Big Island of Hawaii in 1989 with a goal of sharing American-grown, premium Hawaiian coffee with coffee lovers everywhere.

Beetle's Bar And Grill

Beetle's Bar and Grill

230 20th Avenue Southwest

Beetle's Bar and Grill, conveniently located 2 blocks west of St. Mary's Hospital on 2nd Street. We feature a full lunch and dinner menu with everything from burgers to broasted chicken and wraps to ribeyes. Enjoy outdoor dining while the weather is warm on our patio.

Bowlocity

2810 North Broadway Avenue

Grab a bite to eat in our Sports Bar! We offer a menu featuring delicious pizzas, burgers, appetizers and more! We have great lunch specials as well!

Charlie's Eatery & Pub

Charlie's Eatery & Pub is locally owned and is located in the Hillcrest Shopping Center next to the Indoor Golf Center. Enjoy a meal in our restaurant with live Bluegrass music on Wednesdays or visit our pub for food, drinks, entertainment, music and games.

Chick-Fil-A

1201 Broadway Avenue South

We're proud to be your nearest Chick-fil-A®, serving freshly prepared food crafted with quality ingredients every day of the week (except Sunday, of course). Our restaurant offers everything from Chick-fil-A menu classics, like the original Chick-fil-A Chicken Sandwich, Chicken Nuggets and Chick-fil-A Waffle Potato Fries®, to breakfast, salads, treats, Kid's Meals and more. Feeding a group? Our Chick-fil-A location also offers a variety of catering options, perfect for your next get-together. On this page, you can check out our operating hours as well as the dining options that are currently available at our restaurant.

If you're looking for great food nearby, it's our pleasure to serve you.

City Market

Voted Rochester's Best Deli and Sandwiches for the past seven years. A bustling, urban deli set in the heart of downtown Rochester, featuring big New York-style sandwiches, filled with large portions of freshly sliced meats, gourmet cheeses, crisp vegetables, and one-of-a-kind spreads on bakery-fresh bread.

Five West Kitchen + Bar

1991 Commerce Drive Northwest

Five West offers a large variety of menu options, from salads and sandwiches to pizza and main dishes such as the salmon, we have something for everyone!

Jac's at the Legion 92

915 21st Avenue Southeast

Good Eats. Good Drinks. Good Company at JAC'S at The Legion 92. Located inside The American Legion Post #92 - Rochester, MN.

Nautical Bowls

230 20th Avenue Southwest

WE KNOW IT IS DIFFICULT TO FIND A QUICK MEAL WITHOUT COMPROMISING YOUR HEALTHY LIFESTYLE. AT NAUTICAL BOWLS, WE COMBINE HEALTHY, FRESH SUPERFOOD BOWLS WITH AN UPLIFTING ATMOSPHERE, GIVING YOU ENERGY TO LIVE A FULL LIFE.

Newt's

1201 Broadway Avenue South

There are now 4 Newt's locations. Downtown, North, South, and Express (a faster version of the sit-down restaurants located in the Mayo clinic subway). Each restaurant serves up over 2 tons of fresh ground beef a month. Cooks are continuously busy patty-ing the burgers to half a pound, and then seasoning and cooking them to your temperature specifications. In addition to fresh meat, Newt's also receives freshly baked Kaiser buns daily, these are buttered and grilled and are the perfect complement to our delicious burgers.   

Purple Goat

3708 North Broadway Avenue

The Purple Goat, located in the old Shopko North building in northwest Rochester, MN, the restaurant will seat 166 indoors, 24 at the bar, and 60+ on the extensive patio. Try our sandwiches, salads, and other familiar items – but with a creative twist. 

Red Cow

Red Cow

217 14th Ave. SW

,

Suite #100

507-361-7910

Family owned and locally operated since 2013, Red Cow provides a sophisticated twist on the classic neighborhood tavern.  We celebrate finely crafted eats and drinks with a focus on gourmet burgers, craft beers and fine wine.  #Followtheherd to Red Cow!

SMOAK

2291 Commerce Drive Northwest

SMOAK mixes a modern and casual ambiance with traditional Texas-style BBQ. Our open dining room features spacious farm tables for large parties, a beautiful bar with smoked handcrafted cocktails, and vast windows and garage doors. SMOAK also features a beautiful patio with a large pergola, string lights, and outdoor bar seating – the perfect spot to relax during those warm summer months.

The Redwood Room

The Redwood Room is a cozy restaurant serving new American cuisine with global influences. It offers an innovative twist on classic cocktails featuring premium spirits and house-made syrups.

The Workshop

1232 3rd Avenue Southeast

Twigs

Located within the Centerstone Plaza Hotel, Twigs offers a unique dining experience. Features a separate dedicated gluten-free kitchen and innovative dishes using only the freshest ingredients available. Order small plates for easy sharing with a group, or gather around a Hot Rock, a 650° rock that is brought to your table where you can cook and season your entree to your liking.

Wildwood Sports Bar and Grill

Wildwood

1517 16th Street Southwest

507.226.8380

Our mission is to provide excellent eats and drinks in a casual, fun environment, and there's no place we'd rather do it than right here in southeast Minnesota.
Additional Restaurants
Buffalo Wild Wings

792 16th Street Southwest

Sports Bar and restaurant chain known for their chicken wings and a wide variety of sauces. The menu also features appetizers, burgers, tacos, salads, and desserts. Willing to accommodate large groups and sports teams!

Canadian Honker

1203 2nd Street Southwest

Since 1984, Canadian Honker has been preparing the freshest, made from scratch recipes to create memorable meals. Serving breakfast, lunch, or dinner, our favorites include the Honker Breakfast feast, world famous Bunnie's Coconut Cake, homemade soups and stews, pan seared walleye, hand cut steaks, prime rib, and fresh jumbo shrimp. Also offers special children's and senior options, and a gluten free menu.

CB3 Burgers

Casual restaurant located downtown at the Kahler Inn & Suites. Providing all-day dining in a comfortable atmosphere. Featuring signature breakfast dishes, light refreshing lunches, and dinner featuring 12 savory specialty burgers.

Fat Willy's

4325 Maine Avenue Southeast

Fat Willy's is a family neighborhood bar and grill with a garage theme. Their menu features full flavor burgers, specialty dishes, and available take out service.Voted Rochester's biggest meal and best seafood dish for their delicious Shrimp Boil, as well as runner-up for Rochester's best burger for the "Super B", there are plenty of options for everyone!

Pasquales

A neighborhood gathering place offering authentic New York style pizza, paninis, and pasta. Serving fresh, house made gelato, authentic Italian pastries, and coffee. Catering menu is available, from simple pizza parties for teams, to multi-course meals. Additional space for celebrations, events, team-meals available with reservation.

Whistle Binkies

3120 Wellner Drive Northeast

Whistle Binkies offers two convenient locations to serve you on both the North and South ends of Rochester. The large menu features delicious appetizers, entrees, soups, salads, specialty sandwiches, wraps, desserts, and much more! Ranked as the best bar in Minnesota by "Business Insider" in March 2016.

South Location:
247 Woodlake Dr SE, Rochester, MN 55904
507-424-1227