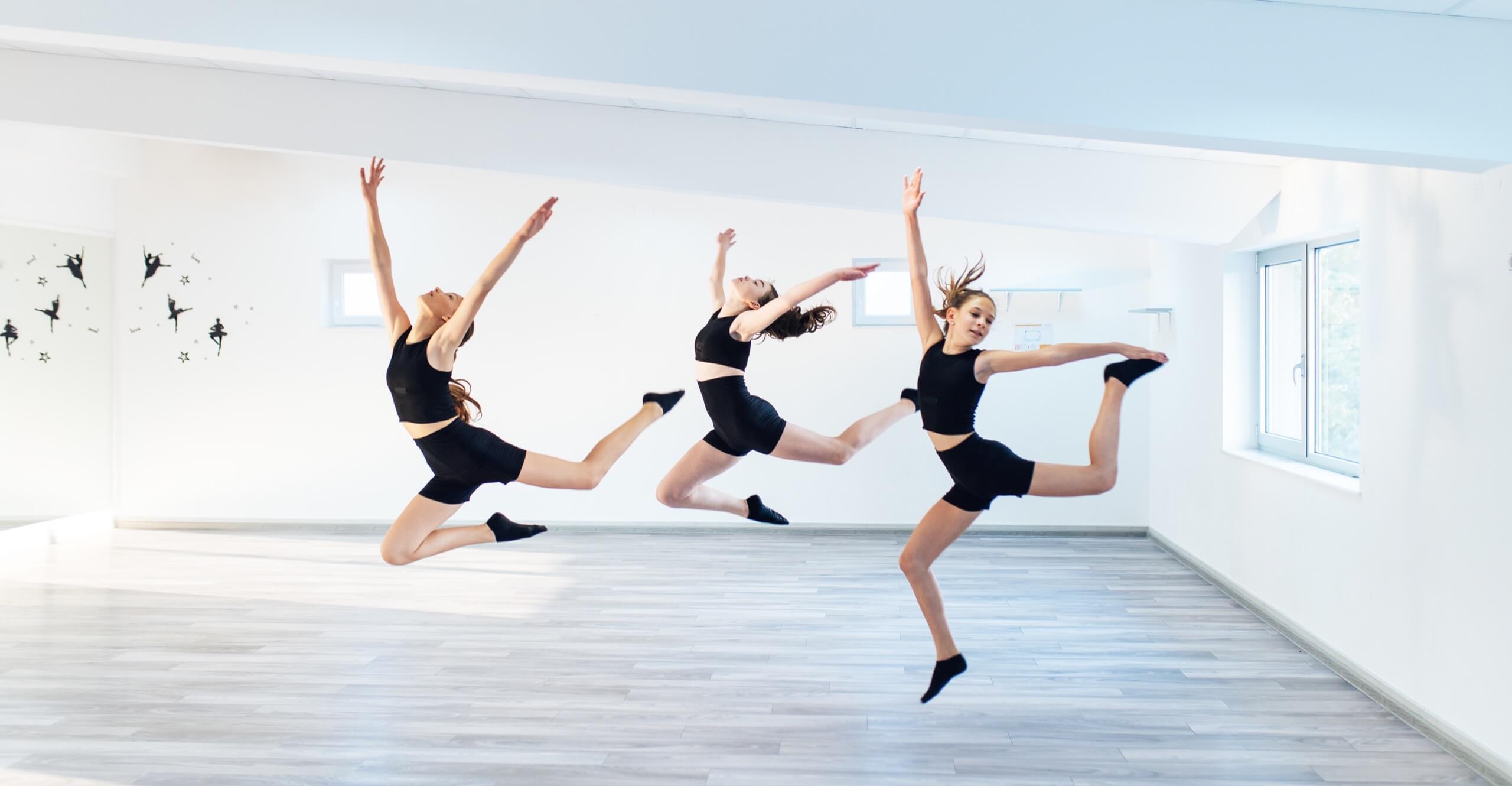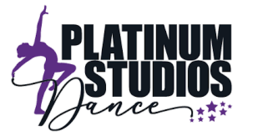 -
2023 Platinum National Dance Competition
Where to Stay
Gold Sponsor Hotels
Courtyard by Marriott

Event Rate

$

129

.

00

Breakfast included
Has pool

Free grab and go breakfast
Free high-speed internet
Hospitality/meeting room for teams to share
Indoor pool, whirlpool and fitness center
Award winning restaurant and bar
Starbucks Bistro
Complimentary onsite laundry
Walking distance to restaurants - Saints on Second, McDonalds, Toppers Pizza, Jersey Joes Subs, Pasquale's Pizza, Cafe Presto, Canadian Honker, Salad Bros, Denny's, and Olive Garden
Sheltered Parking

EVEN Hotel-Mayo Clinic Area

101 11th Avenue Southwest

For groups of 10 or more contact: Jessica Taylor 507.322.6317 /Jessicat1@wslm.biz

Event Rate

$

109

.

00

-

$

119

.

00

Breakfast included
Has pool

Pool & hot tub available near The Garden 
24/7 State-of-the-art fitness center & gym  
Great outdoor area with grills & firepits 
Complimentary hot buffet breakfast inc. 
Meeting room may be available to rent 
On-site restaurant & bar 
Walking distance to Caribou, AP's Griddle, Canadian Honker, Francisco's, & Saints on 2nd 

Free on-site laundry

Parking

Check-in 3pm. Check-out 12pm

Microtel Inn & Suites South

For reservations contact the sales manager

507.289.4900

gmmicrotelrs@ledgestonehospitality.com

Event Rate

$

115

.

00

Parking included
Breakfast included
Has pool

Complimentary hot breakfast & parking
Salt water pool and hot tub
Awesome new rooms with fridge, microwave, coffeemaker, and 39" TV
Free meeting space for your sports team to gather
Within walking distance to the Shoppes on Maine
IMAX Theatre adjacent
Silver Sponsor Hotels
Aspen Suites

507.289.6600

Event Rate

$

109

.

00

-

$

129

.

00

Breakfast included
Has pool

Newly remodeled all suite hotel with new swimming and whirlpool area. Each room enjoys a full size fridge, stove, dishwasher and microwave in room, free Wi-Fi, free hot breakfast daily, free laundry facilities, heated parking. Enjoy complimentary coffee and tea all day in our cozy room by the fireplace.

Best Western Rochester

Davis Land - 507-289-8866

saleschampion24148@hotel.bestwestern.com

Group rate applies to 10 rooms or more.  Rate is based on availability.  

Event Rate

$

139

.

00

-

$

154

.

00

Parking included
Breakfast included
Has pool

Indoor pool/Jacuzzi/waterpark complete with basketball hoop and a fitness center.  
Courtesy hot breakfast buffet and Wi-Fi. 
Complimentary parking great for oversize vehicles.  
Wildwood Bar and Grill located on-site for great burgers and drinks. 
Complimentary Wi-Fi. 
Located on Hwy 52 only minutes from all sporting facilities. 

Homewood Suites by Hilton

Event Rate

$

119

.

00

-

$

142

.

00

Breakfast included
Has pool

Complimentary Hot Breakfast Buffet
Hotel suites with pull out sofa sleepers, kitchen and more
Hospitality/meeting room for teams to share
2 outdoor patios and sports court
Indoor pool, whirlpool, fitness center
Complimentary onsite laundry 
Walking distance to restaurants - Saints on Second, McDonalds, Toppers Pizza, Jersey Joes Subs, Pasquale's Pizza, Cafe Presto, Canadian Honker, Salad Bros, Denny's, and Olive Garden
Free high-speed internet
Sheltered parking

Hyatt House Rochester Mayo Clinic Area

For reservations contact Hallie Appleby:

507.361.4649

Event Rate

$

109

.

00

-

$

149

.

00

Parking included
Breakfast included
Has pool

Discover an extended-stay hotel minutes from the Mayo Clinic and St. Mary's Hospital at Hyatt House Rochester / Mayo Clinic. Stay in one of 172 rooms, including 101 suites and kick back in a Cozy Corner with sofa-sleeper, or opt for more space in our 586-square-foot one-bedroom suite with a full kitchen. Visit the Galleria at University Square, Soldiers Field Memorial Park, the Zumbro River, Rochester Art Center, and Central Park, all a quick walk or short drive from our hotel.

Kahler Grand Hotel

Event Rate

$

107

.

00

Parking included
Has pool

Kahler Grand is in the heart of downtown Rochester which is close to most sports complex and playing fields in Rochester. 

Newly renovated guest's rooms with new carpet, wall covering, furniture, beds and refreshed bathroom with 2 double beds, mini fridge and microwave
Roof-top Indoor heated pool
Restaurant on-site, Qdoba Mexican eats, Fiddlehead Coffee, a convenience store (Happy Mart), other coffee, and food options close.
Parking in covered area (usually discounted for sports groups)
Easy access to sky-way system to other restaurants, shops, hotels and Mayo Civic Center
Ask about hospitality rooms and team meal options

Kahler Inn & Suites

Event Rate

$

104

.

00

-

$

114

.

00

Parking included
Has pool

Kahler Inn & Suites is in the heart of downtown Rochester which is close to most sports complex and playing fields in Rochester.  

Refreshed Standard QQ rooms with mini fridges or Mini Suites with 2 beds, sofa sleeper and small kitchenettes
Refreshed public area's
Indoor heated pool (with large gathering area for parents)
Restaurant on-site (opening soon), Caribou Coffee, Jimmy Johns sub shop and Yum Poke Food Shop
Parking in covered area (usually discounted for sports groups)
Easy access to sky-way system to other restaurants, shops, hotels and Mayo Civic Center
Ask about hospitality rooms and team meal options

Holiday Inn Express

507.424.2720

Event Rate

$

99

.

00

Parking included
Breakfast included
Has pool

Brand New Hotel including complimentary hot breakfast, wireless internet, indoor heated pool, hot tub, and fitness center. All suites include a pull-out sofa, refrigerator, microwave, and coffee maker. We also have free parking and located next door to the movie theater. Ask about reserving our team reception/meeting area!

Microtel Inn & Suites North

507.286.8780

Event Rate

$

69

.

00

Parking included
Breakfast included

The Microtel has free breakfast, exercise facility, close to highway access and several restaurants. Safes, microwaves, hairdryer, iron/ironing board in each room.

Quality Inn

For a block of rooms please call Shari Tiede, Regional Director of Sales

Direct: 661.505.8463 Email: sales@qirochestermn.com

For reservations click "here" to book the Rochester MN Sports discounted rate online or call: 507-289-3434

Event Rate

$

75

.

00

Parking included
Breakfast included
Has pool

Start your day at our 24-hour fitness facility and then fuel up with our complimentary hot breakfast with healthy choice options. Enjoy our spacious guest rooms with microwave, mini fridge, and plush bedding. Stay connected with our complimentary high-speed Wi-Fi throughout the hotel.

When looking for something fun to do, explore nearby Skyline Raceway, Bowlocity Entertainment Center, Oxbow Park and Zollman Zoo, Air Insanity Indoor Trampoline Park or spend your day relaxing in our large pool and spa area or book our meeting space (complimentary with a 10 sleeping rooms booked) to spend some quality time with your group.

Walk to Buffalo Wild Wings, Texas Roadhouse, Giliberto's Mexican Taco Shop, McDonalds or a variety of other close restaurants for a quick bite to eat. If you need to stock up on supplies we are just a 2-4 minute drive to Walmart, Sam's Club and Target. We have everything you need to enjoy a pleasant and carefree stay in Rochester, MN.

Call  Shari Tiede at 661.505.8463 or Email: sales@qirochestermn.com to block a group of rooms or simply use the link below to get a great discount with one click: Rochester Sports Event Booking Link

Free hot breakfast
Complimentary meeting space for team gatherings based on availability (must book 10 or more sleeping rooms)
Free high-speed internet
Minifridge/Microwave in Every Room
Special Group Recognition Upon Arrival
Group Pre-Keyed and Rooms Pre-Blocked
Fitness center
Onsite laundry
Complementary parking
24/7 Coffee and tea station
Business Center
Walking distance to restaurants – Buffalo Wild Wings, Texas Roadhouse, Gilberto's Mexican Taco Shop, McDonalds and more.
Close proximity to shopping – Walmart (2 minute drive) Target (4 minute drive)

Rochester Marriott Downtown

Event Rate

$

119

.

00

Parking included
Has pool

Rochester Marriott Downtown is in the heart of downtown Rochester which is close to most sports complex and playing fields in Rochester. 

Standard QQ rooms with plush beds & linens, cozy chair, desk, desk chair and mini fridges 
Indoor heated pool & small hot-tub (with large gathering area for parents) in indoor atrium
Restaurant on-site, bar and outdoor restaurant patio (summer months)
Parking in covered area (usually discounted for sports groups)
Easy access to sky-way system to other restaurants, shops, hotels and Mayo Civic Center
Collect Bonvoy points as a Bonvoy member or Meeting planner points
Ask about hospitality rooms and team meal options

SpringHill Suites

Event Rate

$

122

.

00

-

$

132

.

00

Parking included
Breakfast included
Has pool

Complimentary Hot Breakfast Buffet
Free parking
Spacious mini suites with a West Elm Daybed/trundle bed combo
Indoor pool, whirlpool, fitness center and outdoor patio
Complimentary onsite laundry
Walking distance to restaurants - Saints on Second, McDonalds, Toppers Pizza, Jersey Joes Subs, Pasquale's Pizza, Cafe Presto, Canadian Honker, Salad Bros, Denny's, and Olive Garden
Free high-speed internet
Additional Hotels
Aspen Select

507.288.2671

Event Rate

$

79

.

00

Newly renovated in 2015, Aspen Select welcomes you with caring staff and amenities that include complimentary breakfast, a fitness center, free Wi-Fi, guest laundry as well as free parking. All rooms have a refrigerator, microwave and recliner. We do not have a pool. Located next to a variety of great food options including Canadian Honker which is a full service restaurant, Tinn's Philly Steak Subs, Topper's Pizza and Cherry Berry Yogurt.

Guesthouse Inn & Suites

507.288.9090

Event Rate

$

75

.

00

Parking included
Breakfast included
Has pool

Complimentary breakfast and parking. Indoor pool & whirlpool and fitness center. Refrigerator in all sleeping rooms.

Staybridge Suites - Mayo Clinic Area

101 11th Avenue Southwest

For groups of 10 or more contact: Jessica Taylor 507.322.6317 /Jessicat1@wslm.biz

Event Rate

$

119

.

00

-

$

129

.

00

Breakfast included
Has pool

Pool & hot tub available near The Garden 
24/7 State-of-the-art fitness center & gym  
Great outdoor area with grills & firepits 
Complimentary hot buffet breakfast inc. 

Meeting room may be available to rent 
On-site restaurant & bar 
Walking distance to Caribou, AP's Griddle, Canadian Honker, Francisco's, & Saints on 2nd 

Free on-site laundry

Parking 

Check-in 3pm. Check-out 12pm.

TownePlace Suites by Marriott

507.281.1200

Event Rate

$

129

.

Parking included
Breakfast included
Has pool

Indoor water park/whirlpool, business center, sport court, complimentary breakfast.